MediYoga Instructor Level 1, Onsite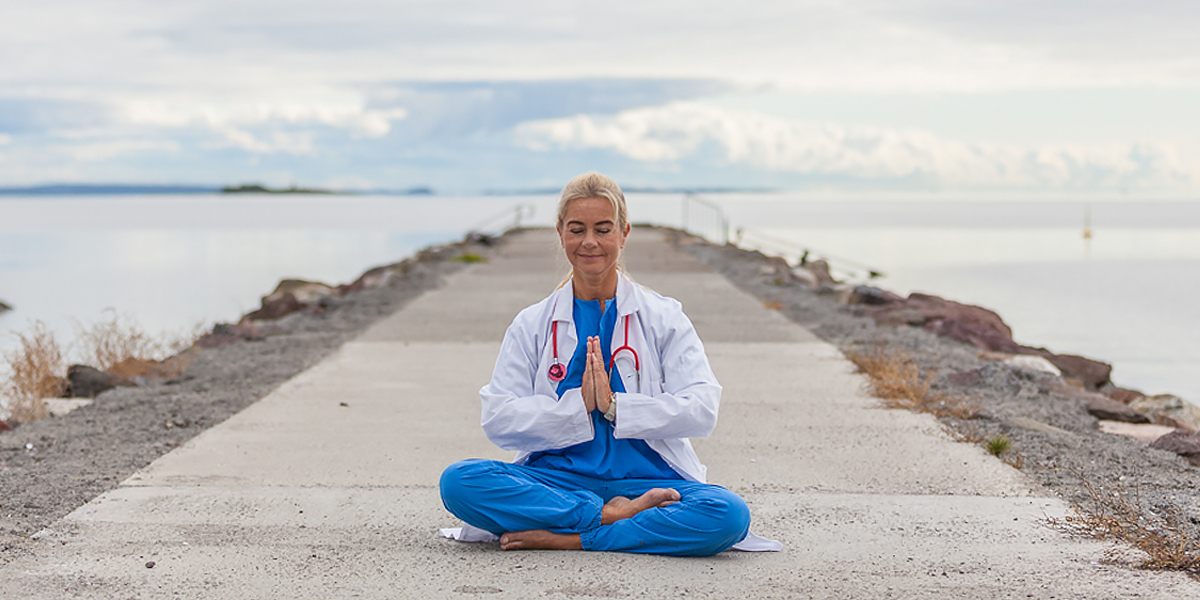 MediYoga instructor training, level 1, 120 hours
Become an internationally certified MediYoga Level 1 instructor
As an internationally certified MediYoga instructor you will be able to share simple and well tried and tested yoga tools to treat patients and participants so that they themselves can start a process of change towards better health and well-being.
To be accepted to the course you must have at least 100 hours of education in medicine – both anatomy and physiology.
Learn yoga exercises that are well tried and tested in healthcare contexts.
The Internationally Certified MediYoga Instructor course involves 120 hours of study, incorporating both practice and theory. You will be trained in the three different yoga programs which include breathing, yoga exercises and mediation – all well tried and tested in healthcare contexts.
The yoga programs included in the course have all been tested in six published studies in cooperation with the Swedish health service.
https://us.mediyoga.com/research/
Course goals
As an Internationally Certified MediYoga Instructor you will be able to share easy and well tried and tested yoga self-healing tools with patients and participants so that they in turn can impact their situation and start the process of change towards better health and well-being.
Course structure
120 hours, six of which are instructor-led days with 2–4 weeks in between. You will have practical and theoretical homework to complete between the instructor-led sessions. There will be 35 hours of scheduled lesson time and 85 hours of practical and theoretical homework. The course contains a great deal of practical work and is based on you practicing yoga on a daily basis and working independently teaching your own clients, patients, friends, family and colleagues etc. As there is an emphasis on practical experience, the program is only offered as a one-semester course with a couple of weeks of independent training between each instructor-led session.
Practical information
The course is aimed at healthcare professionals. You must have proficiency equivalent to 100 hours of studying medicine – both anatomy and physiology. You may also apply if you work in a clinical context as a certified psychologist or certified psychotherapist and are also qualified to apply. You can also be a yoga teacher who meets the requirements for basic medical studies in order to offer MediYoga to your course participants.
In your application you can choose to pay by invoice, check or by credit/debit card.
Here you can find links to medical courses we recommend:

Universal Class, engelsk
http://www.universalclass.com/i/course/anatomy-and-physiology.htm
Price:
$1450.
Within two weeks of your registration date you will be required to pay the registration fee of $350 to guarantee your place. The remaining $1100 is payable no later than four weeks before the start of the course.
The registration fee will not be refunded if you cancel. If you cancel more than four weeks before the course start-date the registration fee will be refunded less an administration fee of $55.
If you leave the course while a semester is in progress the remaining portion of the course fees paid will not be refunded.
Materials included in the course:
• MediYoga Instructor Handbook
• Videos available online from each day of the course
• Certificate (requires confirmed attendance)
• MediYoga instructor pin (requires confirmed attendance)
You will receive the handbook and yoga mat on the first day of the course.
Certification:
Once you have successfully completed the course you will receive an International MediYoga Instructor diploma from MediYoga International AB. In order to receive a diploma you must have had 100% attendance, which means that you arrived on time and stayed until the end of all course days, and you must have submitted written reports which were approved.
As an certified MediYoga Instructor
Once you are a MediYoga instructor we consider you an important ambassador and we want to offer you a number of benefits as you spread the word about MediYoga.
You will have access to these once you are a certified International MediYoga Instructure:
1. MediYoga Close to You is an entirely unique service where you provide details of all of your MediYoga classes so the people visiting MediYoga.com and looking for MediYoga activities can search and find them.
2. A special Facebook forum where you can discuss, meet and ask questions of other MY instructors and where the head MY teacher will provide information about the most recent answers to questions.
3. InstructorService, a service on our website where you will find:
– PDFs of all yoga programs
– latest version of the handbook
– personalized instructor logo, which you will use to show that you are trained in MY
– exclusive images for you to use in your MediYoga marketing.
4. MediYoga Music Complete, where you can purchase all MediYoga music as downloadable files for a special instructor price.