MediYoga Instructor level 1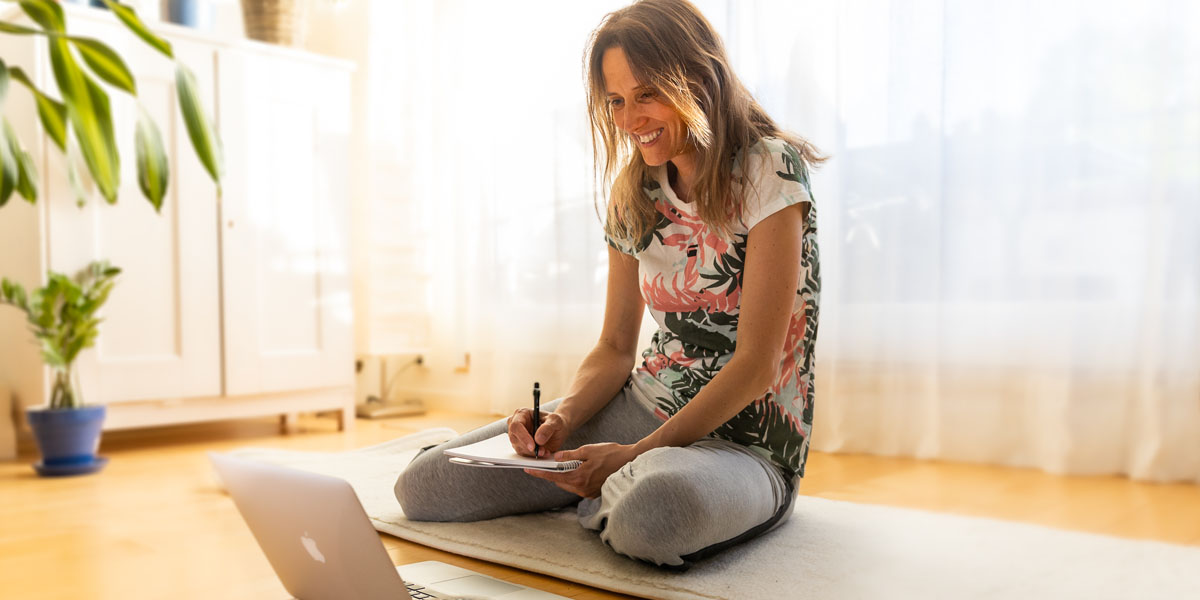 Become an internationally certified MediYoga Instructor!
A certification for those who want to teach others how to live healthier and happier lives
There are more than 3500 MediYoga Instructors worldwide – Do you want to be one of us?
As an Internationally Certified MediYoga Instructor, you will be able to provide simple, proven yogic tools to your patients and participants, so they can learn how to initiate changes in their own lives toward better health and greater well-being.
MediYoga provides the opportunity for deeper self-awareness, the ability to regulate an overactive nervous system, and to stimulate the body's self-healing ability. This training allows you to begin teaching yoga as a proven therapy that offers techniques for coping with anxiety, stress, depression and many other health related illnesses. Research done on MediYoga.
Being a certified MediYoga Instructor will allow you to teach MediYoga anywhere in the world1. You will have the opportunity to give private classes; to teach as an independent contractor for a hospital or healthcare professional; or to offer added value to your employer by teaching your patients, clients, or employees how to improve the quality of their personal and work lives.
PROGRAM OVERVIEW
The training program extends over a 3 to 4-month period, and includes both practice and theory. You will be trained in three different yoga programs and six meditation practices. The programs include breathing exercises, meditations, and yoga sets for floor and chair. All of these tools have been tested and researched in several studies in Sweden, Denmark and the USA, and were shown to have positive effects on health and quality of life.
ONLINE CLASSES IN ENGLISH
In total the training consists of 120 total hours; 33 hours with the teacher, 12 hours of online group teamwork, and 75 hours of practical and theoretical self-study as follows:
1. Live streaming teacher meetings: 3 hours a day, once a week for 11 weeks. Total 11 teaching sessions.
2. Live streaming student team meetings: 2 hours every other week for 6 sessions of online team practice
3. 75 hours of self-practice and theoretical study
In between the live teacher sessions you will receive homework assignments. The training includes practicing your yoga daily both independently and working in groups to become proficient in teaching both one-on-one sessions and group classes.
This training includes practicing your yoga daily both independently and working in groups to become proficient in teaching both one-on-one sessions and group classes.
PRICE
$1450
Included in the price:
MediYoga Instruction Manual
MediYoga Instructional Video Guide
Online subscription to MediYoga Play for 6 months (streaming service to access all yoga programs)
And upon completion of the course with approved attendance:
MediYoga Instructor Diploma
MediYoga Instructor pin
On the first day of the course you will receive your manual, and subscription to MediYoga Play.
WHAT IS REQUIRED?
1. The course is intended for healthcare professionals. In order to apply for the International MediYoga Instructor program, you need to have medical knowledge corresponding to Undergraduate level Anatomy and Physiology 1&2. If you are a certified psychologist, you are also qualified to apply. *
2. A diploma as an International MediYoga Instructor from MediYoga International is a mark of quality, and in order to receive your diploma, you must pass our final examination at the end of the course and meet attendance requirements as follows:
a) Mandatory attendance. We require attendance in order to graduate. You arrive on time and stay until the end, all 11 times.
b) Theoretical feedback. You must submit the written reports on time and have them approved.
c) Practical feedback. You should practice MediYoga daily so that on each course day you can convey your experiences with the different programs and exercises, as well as share their impact on you, both physically and mentally.
3. Payment. The entire course fee must be paid prior to the start of the course.
*Two examples of courses that can provide basic knowledge of anatomy and physiology to help meet the course prerequisite:
1. Universal Class Anatomy & Physiology
2. Open Learning Initiative (Free)
PAYMENT AND CANCELLATION POLICY
Within two weeks of signing up for the course, you will receive an invoice via email to pay a deposit of $450 to secure your place in the class. The balance of $1000 is payable no later than four weeks before the start of the course. The fees are payable by check or direct deposit.
If you cancel more than two weeks prior to the start of the course, you will receive a full refund minus a $50 administration fee. The deposit portion of your registration fee is nonrefundable if you cancel less than two weeks before the course starts. If you cancel after training has started, no portion of your registration fee can be refunded.
(1 except Sweden)